Tagfalter - sound installation in public space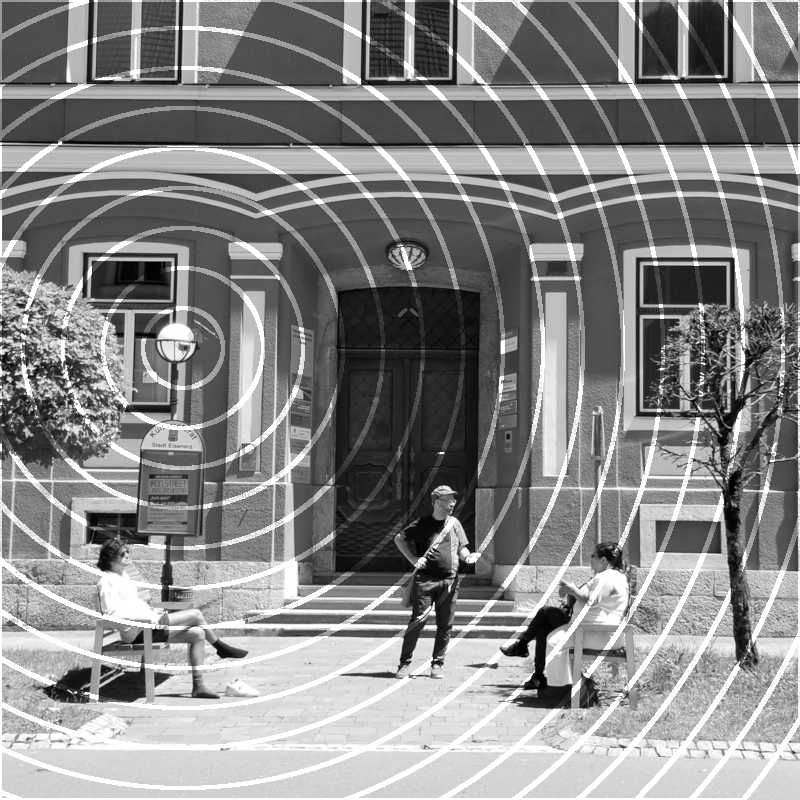 Part of the group project Klangnetze, the sound installation Tagfalter for five solar-powered sound nodes in public space moves on a weekly basis between five different places. Tagfalter is one of six pieces composed for the project conceived by David Pirrò, and can be heard alternatingly with pieces by Luc Döbereiner, Margarethe Maierhofer-Lischka, Veronika Mayer, Daniele Pozzi, and Ina Thomann. The piece is installed in Eisenerz (Freiheitsplatz), Gleisdorf (church), Spielberg (mall), Leibnitz (town hall), and Ligist (Schilcherhof). Each composer's contribution is heard for one week in the same place, daily between 9:00h and 18:00h.
To experience Tagfalter, you can visit these places during the following weeks:
02–09 July: Eisenerz
10–16 July: Spielberg
24–30 July: Gleisdorf
31 July–06 August: Leibnitz
07–13 August: Ligist
14–20 August: Eisenerz
21–27 August: Spielberg
The piece is composed of several sound layers loosely inspired by insects, using echo-location for self identification, frequency-keyed communication among nodes, a sonic crypsis of camouflage breathing, and immense acceleration of the rhythms of the surrounding sound scapes.