Schwärmen + Vernetzen - Transdisciplinary Art Project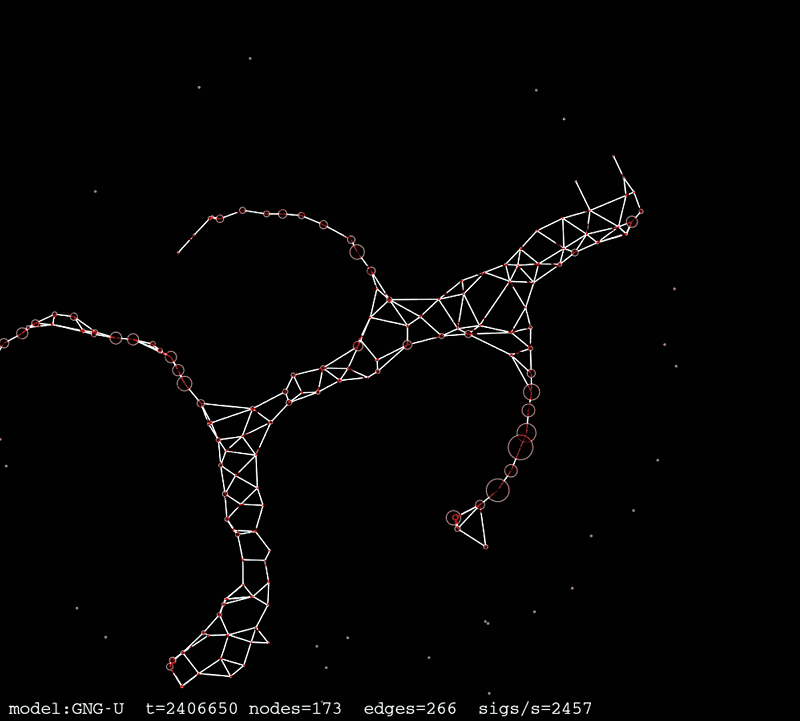 In April, we began channelling a new project comprised of writer Gertrude Grossegger, installation arts and trained molecular biologist Nayarí Castillo, and sound artist Hanns Holger Rutz. It investigates "motion profiles" (Bewegunsgprofile) transcending the boundaries of the individual disciplines of the artists, and explores the aesthetical space of swarming (Schwärmen) and networking (Vernetzen). The project includes several exchanges, a conclave, a publication in magazine Lichtungen, and an exhibition and event at Akademie Graz. From late July, we are working in a sort of miniature residency in Akademie, developing an audio-visual-textual installation in situ.
The opening of the exhibition is Wednesday August 23, during which there is also a presentation by Thomas Schmickl, head of the Artificial Life Lab (AL lab), a Graz-based behavioural biology lab that uses computational modelling of swarming systems. The finissage is Tuesday September 19, which features a reading by Gertrude Grossegger, and a round table discussion including AL lab's researcher Asya Ilgün, who works with 3D printing of beehive infrastructures.
My main part in the exhibition will be a 108 speakers distributed sound installation, based on recordings of a text Gertrude Grossegger developed for the project. We are currently collecting materials pertaining to the process of the project in the Research Catalogue.