Imperfect Reconstruction - Hibernation
David Pirrò and Hanns Holger Rutz – Sound and Video Composition
Lisa Horvath – Spatial Design
Peter Venus – Projection Technology
Already since more than two weeks, Imperfect Reconstruction is in hibernation mode, which means it was reconfigured to be visible (and audible) only from the outside. The whole project was built on the premise that it should engage with the people walking by on the outside, and so the "outer skin" of the mesh and its projection are not just an outside on the inside, but equally an object observable from the streets. Now, the red inner space is not accessible any longer, and neither is the multi-channel sound installation. But we have installed two additional microphones and eight small speakers, half of them on each side of the building, capable of capturing and projecting sound from/to the street. It was an interesting challenge to transport and transform the work to the outside, giving another rotation to the ensemble of elements.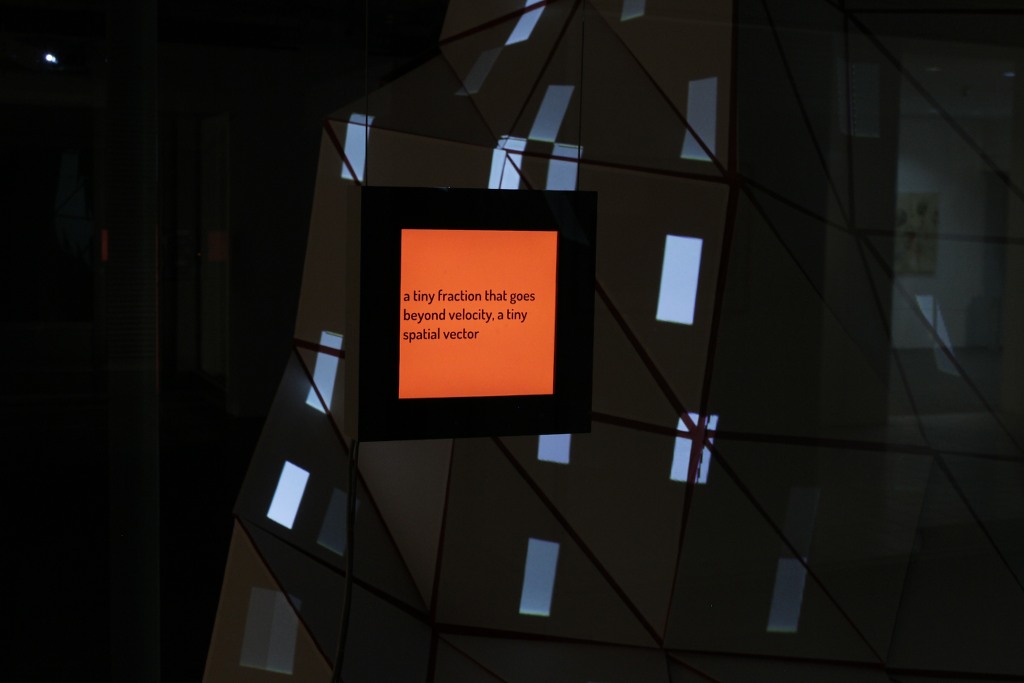 On January 17th, hibernation ends with the gallery being open again for one day, and performances happening for the celebration of "Art's birthday", including a gig by algorithmic duo Anemone Actiniaria.
Imperfect Reconstruction is a project located at the interface between digital art and scientific research, it develops a new notion of imperfection and pinpoints the continuities and discontinuities among the disciplines. It takes as its starting point the proliferation of algorithms within all spheres of society. The project is funded by Bundeskanzleramt Österreich - Sektion Kunst und Kultur, Das Land Steiermark - Kultur, and Stadt Graz - Kultur. The project is supported by the Institute of Electronic Music and Acoustics (IEM) Graz, esc medien kunst labor, and Transpositions [TP].