Traumarsenal No. 6 radio broadcast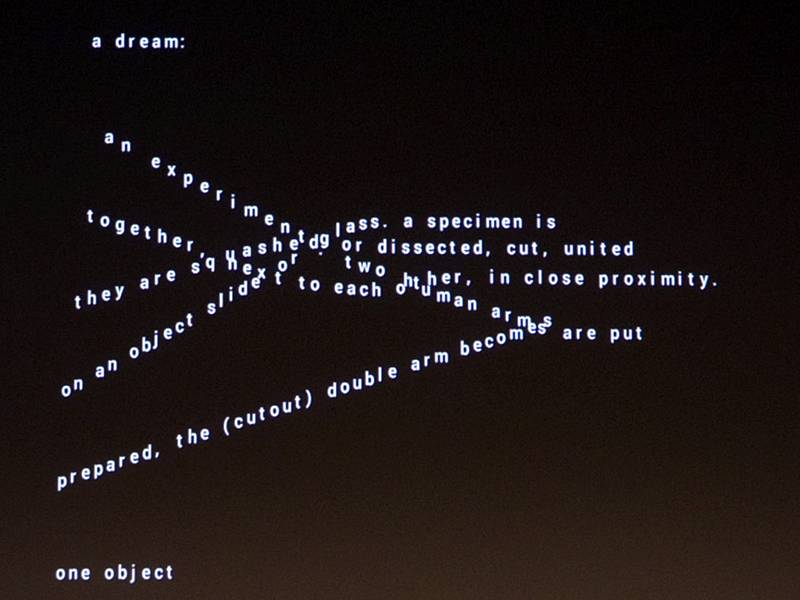 I have contributed an algorithmic double-piece 'Traumcloud' for Justin Winkler's radio show 'Traumarsenal' (dream depot). Relating to writer and surrealist Robert Desnos' 1930s radio work that explored dream protocols, the show collects anonymously submitted dream diaries and invites artists and other professionals to make interpretations from a non-psychoanalytical perspective. My interpretation 'Traumcloud' subjects the notation to a selection of terms which drive queries to the Freesound sound cloud database, producing two iterations with spoken words by Paul Vickers and Kate Howlett-Jones, one functioning as a sort of "continuation" of the other.
The broadcast is Saturday 17 Feb at 23:30h CET on Radio Helsinki (stream link1 link 2). Afterwards, the show can be found in the cultural broadcasting archive.