Through Segments at Kunsthaus and Writing (simultan) at Reagenz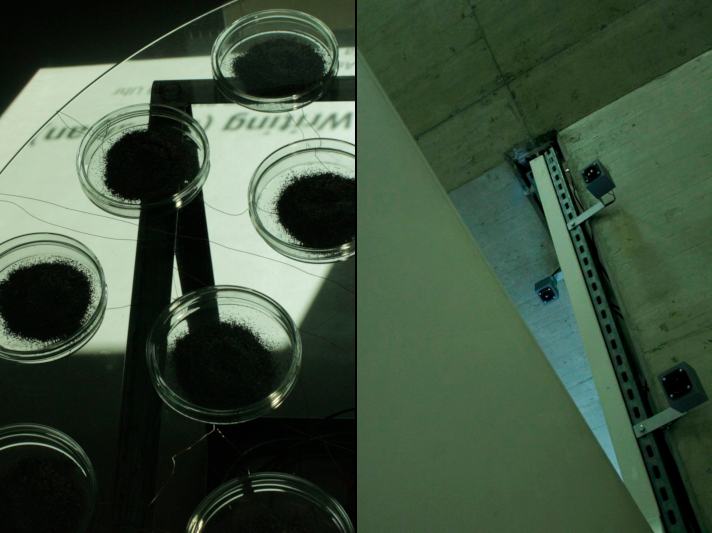 Currently two generative sound installations can be heard in Graz – the collaborative work Through Segments runs in an unusual interstitial space—the staircase of the Kunsthaus' Iron House that connects to the "Friendly Alien". The four artists listen into the storeys using real-time computer algorithms, taking an acoustical image of the visitors' movements, forming four individual reactions. It is a poetic attempt to think about the distributed, the fragmented, the parallel.
Writing (simultan) is exhibited at Reagenz art space, rebuilding an older work of mine in a second reconfiguration, this time producing a tableau of three distributed tables with petri dishes that act as speakers, endlessly rewriting sonic gestures, performing a circular relaying. A radio input sound stream is deconstructed by focusing solely at the acoustic self-similarity of the sounds, demoting semantic information to the background, and bringing the act of connection, drift and simultaneity to the foreground, as well as the material quality of projecting the sound onto physical objects.
The pieces are contextualised within the Graz 2020 umbrella project Algorithmic Segments: