Installation in public space. With Nayarí Castillo. 12-channel sound, blue objects, text tableaus, digital light. Real-time data link to Mexico City (partner: Toni Arellano). Public Art project Comrade Conrade (coordinator: Nicole Pruckermayr), Graz, autumn 2018.
Mexico was the sole state of the world that, on 19 March 1938, formally protested at the League of Nations against the annexation of Austria by Nazi-Germany. In their work "Mexican Tumulus", Castillo and Rutz make reference to a settlement of German speaking exiles in Mexico during the time of the Third Reich. For instance, Irma Römer and the members of her exile salon dedicated their lives to the resistance against tyranny, fighting with creative tools for freedom, establishing sites for discourse in their new home country. Exile means painful separation, but also the chance to build new things. Among others, artist and native Austrian Wolfgang Paalen founded in Mexico the surrealist magazine DYN, and he was co-organiser of the first Latin American exhibition of surrealism. This sound installation is an hommage to those who offered resistance in times of darkness.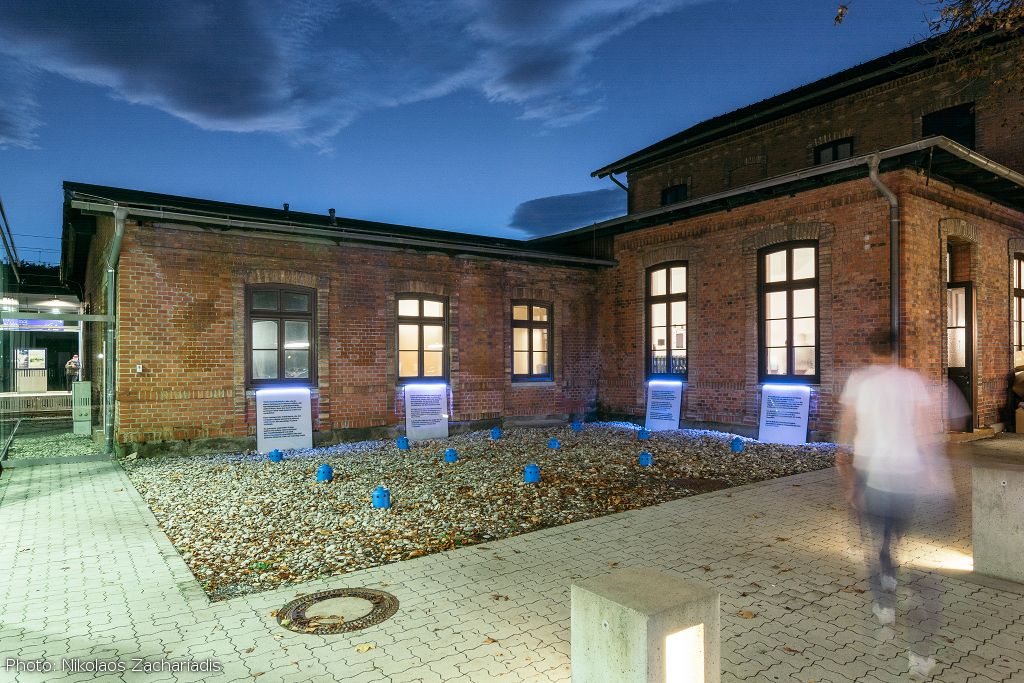 Mexican Tumulus
 
We created a sort of simultaneity between the two cities by setting up a sound and light recorder in Mexico which transmits "non-representational" data back to Graz: Resonances of the city's soundscape, colour values of the sky. The resonances are transformed into strokes played through twelve blue containers digged in at the Ostbahnhof train station in Graz. The train station acts both as an anchor point for traveling, but it is also a reminder that it was here that before the fall of the Third Reich, in April 1945, Hungarian Jews passed through on their death march.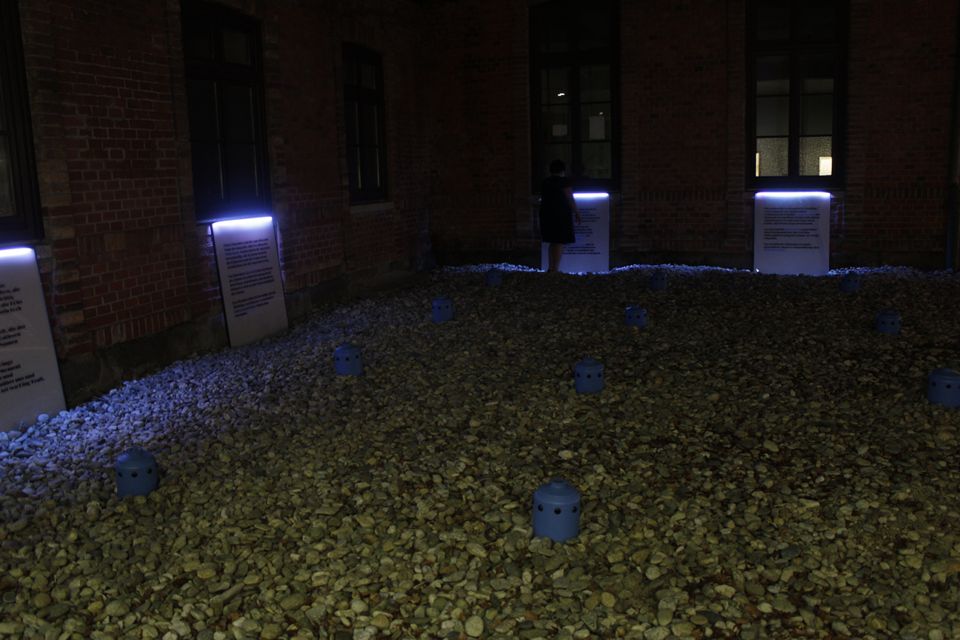 The twelve blue sound containers are accompanied by an installation of four text panels. The panels contain algorithmically determined text fragments addressing forms of resistance, and the panels' top borders are illuminated by the sky colours received from Mexico.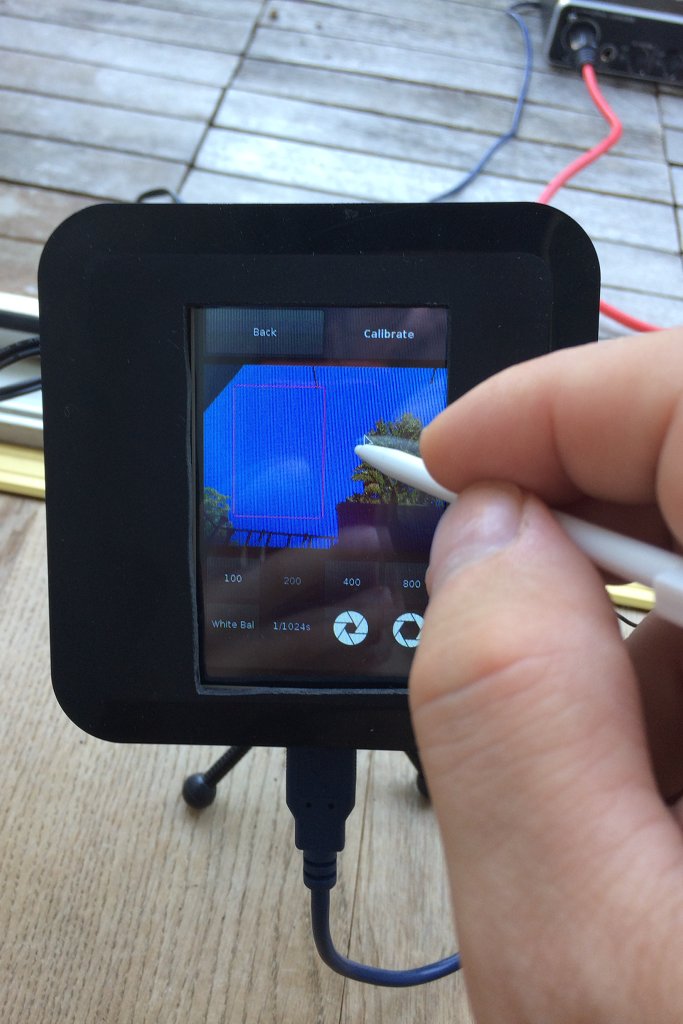 Further Formats